Kit List
I have a fantastic collection of camera equipment suitable for a range of productions and budgets. Each piece of kit has been researched and purchased because it works to benefit the production. My equipment is high quality, industry standard and I take care of it, meaning that when it turns up on set it is going to work. I can also provide high end digital cinematography kit from ARRI and RED at competitive rates.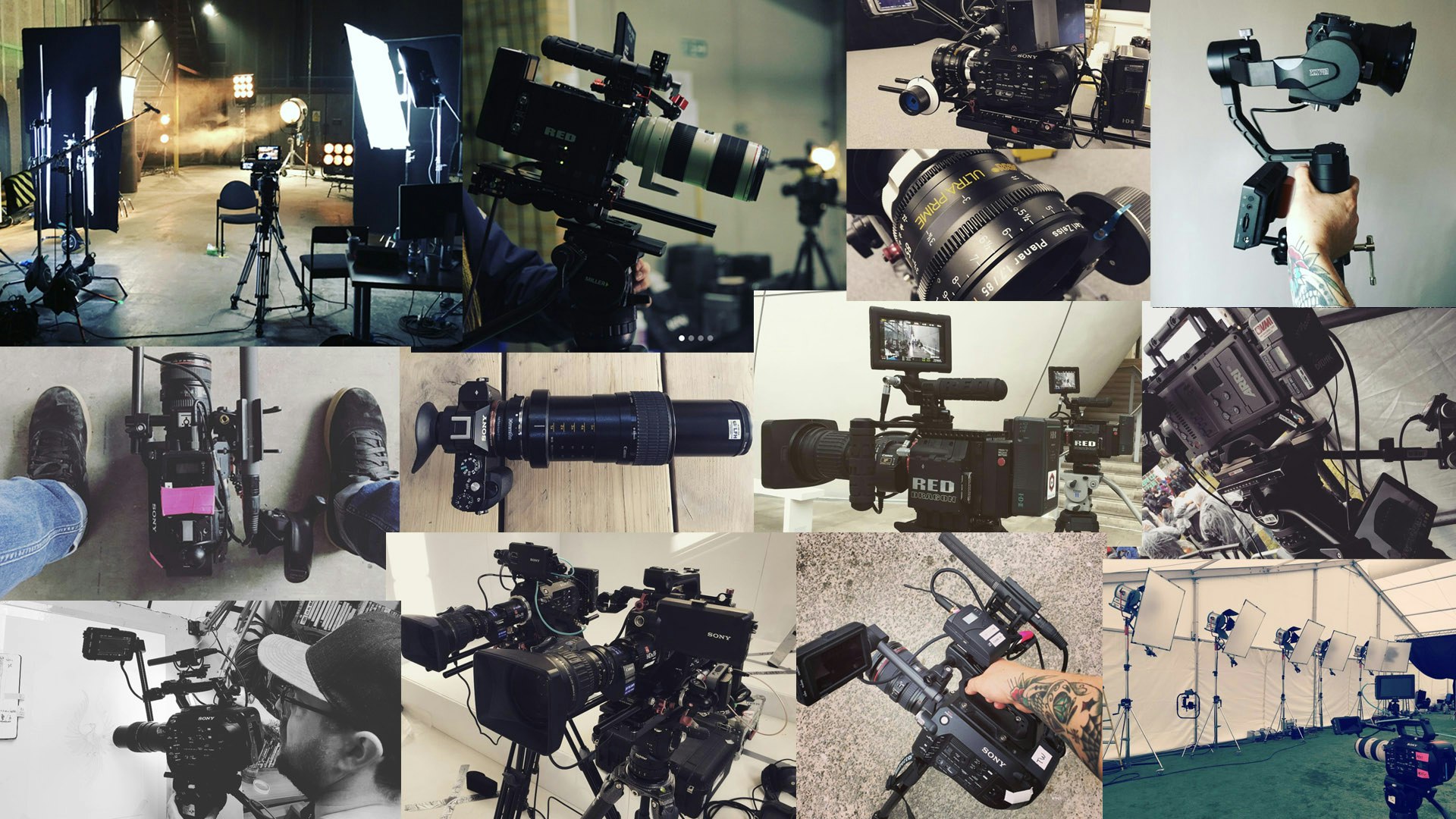 Cameras:
RED Gemini
Sony PXW-FS7
Sony A7s
Sony A6500

GoPro Hero 5 Black
DJI Ronin - 3-axis gimbal stabilsation rig for use with the Sony FS7, Sony A7s and RED cameras
Zhiyun-Tech Crane 3 Lab gimbal for use with mirrorless and smaller S35 cameras like the Sony FS5
Aerial:
DJI Phantom 4
DJI Inspire 2
Wireless:
PDMovie Live Air wireless follow focus
Teradek Bolt XT 500
Lenses:
SLR Magic Microprime 5x prime lens set - 15mm, 25mm, 35mm, 50mm, 75mm
Canon 24-70mm f2.8

Canon 70-200mm f2.8
Sigma ART 18-35mm f1.8

Tamron 45mm f1.8
Metabones Adapter: PL - E
Metabones Adapter: EF - E MkIV
Zeiss Touit 12mm f2.8
Sony G 18-105mm f4 Servo Zoom
Sony 90mm Macro f2.8
Sony 28mm FE f2
Sony 35mm f1.8
Sigma ART 19mm f2.8
Vintage Lenses:
Helios 58mm f2
MIR 20mm f3.5
Jupiter 85mm f2
M42-E tilt-shift adapter
Lighting:
2x Litepanels Astra Bi-Colour
3x 150W Dedo Lighting Kit
3x 800W Open Face
Various small LED based lights for hand held situations
Sound:
Sennheiser MKH 8060
Rode NTG-2 Shotgun Mic & Boom
Sony Lapel Mic
Zoom H4n Audio Recorder
Monitoring & Recording:
Atomos Sumo 19" monitor/recorder
Atomos Ninja Assassin monitor/recorder
Blackmagic Design Video Assist monitor/recorder
Grip & Support:
Miller and Manfrotto tripods
Zacuto Universal VCT base plate, rails, follow focus & v-lock batteries

Slider - Motorised slider for timelapse and tracking

Hardware & Software:
MacBook Pro
Adobe Master Collection CC
Final Cut Pro X

Crew:
I can also provide a range of industry professional crew - including DoPs, gaffers, camera assistants, focus pullers and sound operators that I have personally worked with and trust to get the job done.